Discover SP-D Automated microwave digestion systems
Overview
Discover SP-D is the world's only automated sequential microwave acid digestion system. This system produces a clear aqueous digest for elemental analysis by ICP, ICP-MS, or AA. Since each vessel can have its own method, you can mix and match samples and acids within the automation rack, providing your laboratory great flexibility. Digestion time is 10 minutes or less providing rapid turnaround and the ability to accommodate rush samples. Unattended operation of the system allows your analyst to work on other tasks, thereby improving your laboratory's workflow.
How it Works
The Discover SP-D digests samples by the use of acids and microwave irradiation. The Discover SP-D is unique because of the small focused cavity which allows for rapid heating and cooling. Active pressure management allows the sample to vent at temperatures and pressures where gasses can effectively be removed while sample and analytes are retained. To increase the throughput of a Discover SP-D, the Explorer Autosampler is available. This is an advanced robotic arm that moves your samples from a rack, to the microwave cavity for digestion, then back to the rack. The arm will move on to the next sample automatically until your programmed run is complete, even pausing its program to accommodate rush samples as necessary. Load up your samples and walk away.
Precise & Efficient Energy Delivery
The Discover SP-D's Focused™ microwave cavity produces a highly defined and extremely homogeneous microwave field. This cavity design enables the system to process samples faster and more reproducibly than batch style systems.
Faster Digestions, Rapid Cooling
CEM's patented PowerMAX™ Cooling provides the ability to cool the vessel rapidly and avoid many exothermic reactions that can occur during digestion. In addition, it delivers rapid cooling after digestion, allowing the Discover SP-D to process samples in as little as 10 minutes per sample.
The Industry's only Actively Venting System
Batch systems use vessels that vent once the vessel reaches a set pressure. With CEM's patented Activent® Technology, the Discover SP-D automatically measures pressure and controls when the vessel vents. This enables discreet venting at pre-set limits, preventing oss of elements, including volatiles such as mercury and arsenic.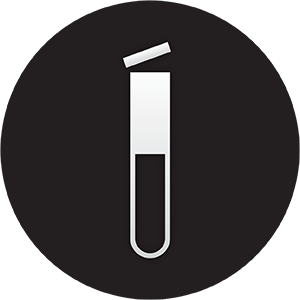 Snap on caps,
no tools needed.
CEM's patented snap-on cap technology eliminates the need for tools. Add the sample, the appropriate acid(s), snap the cap on the vessel, and place it into the Discover® SP-D™. Clamps and torque wrenches are not required.
The most versatile acid digestion systems ever made
Discover SP-D systems are truely unique. Their versatility comes from their ability to run one sample by manually loading, or by utilizing the robotic arm (Explorer) to load many samples automatically for you. Whether you're digesting one sample, or many, a Discover SP-D will quickly and easily digest your samples.
Digest one sample in 10 minutes.
The Discover SP-D can fully digest one sample in only 10 minutes. This provides instant sample preparation for your priority samples.
Digest up to 24 samples in a single run.
For labs who need to digest larger quantities, you can utilize the Explorer autosampler. The Explorer loads the samples for you one at a time until your run is complete. While it works, you're free to move on to other tasks.
Digest different samples all in one run.
Not only is the Discover SP-D versatile with it's quantities, it's also versatile with the types of samples in a single run. Since the SP-D digests samples one at a time, you'll be able to run different samples, using different acids, under different conditions, all in one run.
Explorer Autosampler
An adavanced robotic arm always lends a hand.
What makes a Discover SP-D automatic, is the Explorer Autosampler attachment. Once an Explorer is loaded and the SP-D programmed, the system takes care of the rest for you. Each sample is precisely moved by the arm to the microwave, digested to a clear solution in minutes, then moved back to the rack for cooling.
Discover SP-D 80 Explorer Options
Software that does the hard work for you.
Synergy-D Software
Real-time display of temperature, pressure, and microwave power
Pre-installed methods for many sample types
Sample queues that mix methods and sample types in a single run
21 CFR Part 11 Compliant
Automatically generate a report of run conditions for every sample, not the batch
Documentation
The Discover SP-D system automatically generates a lab report to verify digestion conditions were met for each individual sample, not of the batch. Temperature, pressure and power graphs are documented, as well as the maximum temperature and pressure, during the digestion.
Simply easy.
Weigh, snap, load. Done.
1. Weigh the sample and add acid.
2. Snap on the cap and place in the Explorer Autosampler.
3. Select the method(s) and press "Start".
After you press the start button, your work is done. The system will do the rest for you and let you know when the fully digested sample is ready.
Set it, and forget it.
Safe to leave unattended.
The Discover SP-D is more than the latest technology for microwave digestion: it is a new concept in sample preparation. Discover SP-D is a sequential, pressurized microwave digestion system that processes samples completely unattended, allowing laboratory staff to tend to other tasks. Just load the autosampler, press play and walk away. The SP-D will do the rest.
Any sample, any acid, in the same run.
A flexible system that gives you a flexible schedule.
Each sample is fully controlled. Every sample has its own method, allowing mixed samples and acid types to be run in a sequence. No more waiting for similar samples for batch processing. Temperature, pressure, and power parameters are captured for every digest and can be graphed for verification.
A Discover SP-D system is fully automated. You can mix different samples that use different acids in the same run. Once you set the preloaded applications and hit play, your work is done. The SP-D finishes the digestion for you and produces a clear digest, ready for analysis.
Basic Specs
Air Cooling
Min 30 psi/2 bar (3 cfm flow) user-supplied for simultaneous cooling (PowerMax™) and rapid cool down
Power Requirements
100-120 VAC, 60 Hz
200-240 VAC, 50 Hz
Automation
24-Position available for SP-D 10/35 and 80
Pressure
Activent® Self-Venting Technology
Stirring
Electromagnetic variable speed
Application Examples
From food digestion to even more difficult samples such as heavy metals, a Discover SP-D can handle it. Here's just some of the most common samples that are digested using the Discover SP-D. If you need to digest a sample that's not on this list please contact us. Odds are, a Discover SP-D can handle it.
Animal
Beef Tallow
Bone
Bovine Liver
Bovine Muscle
Bovine Serum
Chicken
Fish Tissue
Pork
Clinical & Forensic
Blood
Bone
Hair Human
Lung Tissue
Urine
Consumer Products
Cotton
Deodorant
Makeup
Shampoo
Suppository
Environmental & Regulatory
AOAC 200603
EPA 3051a
Paint Chips
RoHS
Sediment
Sludge
Food
Cereal
Cheese
Coffee
Milk Powder
Olive Oil
Peanut Butter
Soda
Sugar
Industrial Hygiene
37 mm Filter Paper
47 mm Filter Paper
Filter Paper Cellulose
Polycarbonate Filter
Paint Chips
Ghost Wipes
Metallurgical & Mining
Aluminum
Aluminum Oxide
Coal
Copper
Gold Nanopowder
Nickel
Platinum Carbon
Steel
Nutraceutical
Antioxidant
Beta Carotene
Calcium Carbonate
Fish Oil
Folic Acid
Ginko
Herbal Supplement
Multivitamin
Whey Powder
Oil
Crude Oil
Mineral Oil
Motor Oil
Petrolatum
Petroleum Wax
Pharmaceutical
Allergy
Aspirin
Claritin
Dicloflenac K
Losartan K
Metaformin
Magnesium Carbonate
Magnesium Oxide
Pyridoxine HCL
Plant
Alfalfa
Apple
Asparagus
Banana Leaves
Blueberry
Broccoli
Carrot
Citrus Leaves
Tea Leaves
Tobacco
Plastic & Polymer
ABS
HDPE
Polymer
Polypropylene
PPS
PVC
Tire Rubber
Kevlar
Nylon
PET