EDGE® 
Automated Extraction System
Automates the technologies of PFE and dSPE.
Overview
Faster than Soxhlet, more automated than QuEChERS, and simpler than other automated solvent extraction systems, the EDGE has revolutionized the extraction process for sample preparation. Extract up to 30 grams in only five minutes, including the filtering and cooling process; 6 times faster than other pressurized fluid extractors.
Worldwide Patents Pending
Features
Fastest technique available
12 samples in an hour
Q-Cups™ are easily assembled and cleaned
Small footprint
One technology with unlimited applications
Energized Dispersive Extraction
With Q-Cup technology, Energized Dispersive Extraction is simple and fast for all applications. Extract semi-volatile organic compounds from soil, fat from food, phthalates from plastics, and many more applications with EDGE.
Environmental
Food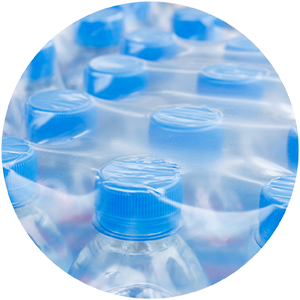 EDGE vs Traditional Solvent Extraction
EDGE is faster than any other traditional solvent extraction techniques. With its speed, compact size, and ease of use, there's nothing like it available.
Energized Dispersive SPE
With Q-Cup technology, Automated Dispersive Solid-Phase Extraction (dSPE) is possible.
EDGE is an alternative to QuEChERS for the extraction of pesticides. This new technology offers a more effective extraction and cleanup for difficult matrices.
Food
Pharmaceutical
A simple solution to a complicated problem.
The Q-Cup™ sample holder consists of three easy-to-assemble pieces. The unique open cell concept creates a dispersive effect which promotes rapid extraction and filtration. No additional steps are required prior to analysis.
The Q-Cup is ultra-thin coated aluminum for efficient heating. It's light-weight and easy to use.
Worldwide Patents Pending
Load your samples in seconds.
Just add a Q-Disc, screw on the bottom, and add your sample; it's that simple.
Easy Cleaning
The simple design lends itself to easy cleaning.
A quick rinse is all you need.
Disposable Q-Discs
The disposable Q-Discs completely filter your sample prior to analysis.
Fast
6 times faster than most current techniques.
EDGE is fast, uses less solvent, and is cost effective making it the smart choice for every lab.
Technique

Time (minutes)

Solvent Usage (mL)

Cost Effective

EDGE
5
20

$

Microwave
15
30

$

$

QuEChERs
20
23

$

$

Pressurized Fluid Extraction
30
21

$

$

$

Soxhlet
360
150

$

$

Automated Soxhlet
120
90

$

$

$

Ultrasonic
60
300

$

$
Simple
Press play and walk away.
Program up to 12 samples, using the integrated touchscreen and intuitive software, and EDGE takes care of the rest. Every sample is run using either a pre-programmed One Touch® Method or with your own custom method.
Flexible
Get better results with one instrument.
Dispersive Solid Phase Extraction
Pressurized Fluid Extraction
Supported Liquid Extraction
Liquid-Liquid Extraction
No need for multiple systems for different samples, EDGE is the answer for all extractions, made possible by Q-Cup Technology. No matter your technique, you'll extract a particle-free solution, ready for analysis.
Compact
Its small size is a big advantage.
The EDGE is only 14.25″ wide, about the size of an analytical balance
You can extract 48 samples an hour with 4 EDGE systems, easily placed side-by-side on one bench top.
Support for EDGE
You get more than an instrument.
When you own a CEM instrument, you have access to a whole team of scientists and engineers that are ready to support you. We are here to make sure you succeed.