Generator Family
The Parker DH generator family includes zero air and hydrogen for GC fuel gas, CO2 free air for TOC or purge gas, LCMS nitrogen and high purity nitrogen for GC carrier and or make-up gas .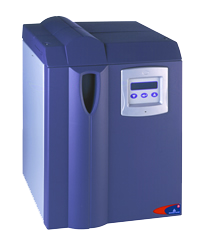 Hydrogen Generators
Eliminate high pressure hydrogen cylinders from the laboratory.
Parker DH hydrogen generators produce a continuous flow of ultra-pure hydrogen reliably and cost effectively from de-ionized water and electricity.
Three models are available with flow rates ranging from 160 cc/min to 500 cc/min.
A safe and hassle-free alternative to high pressure gas cylinders.
Hydrogen is only generated on demand at low pressure and the volume of stored gas is minimal.
The generators are ideal for supplying fuel gas to all known combustion detectors used routinely in GC and THA,
Also used to supply hydrogen for GC carrier gas applications and for ELCD reaction gas.
Nitrogen Generators – Parker DH
Parker DH LC/MS nitrogen generators are specifically designed to meet the gas flow, purity and pressure requirements of the latest generation of LC/MS instruments.
Flow rates range from 12L/minute to 40L/minute and provide total flexibility to allow single or multiple instruments to be supplied.
Utilising the pressure swing adsorption technique, the generators provide a continuous stream of clean, dry nitrogen without the need for secondary purification and are fully compatible with all known APCI and ESI interfaces.
Models featuring integral oil-free compressors give increased security of supply, completely removing the reliance on external air supplies.
We also supply a range of air Compressors to meet all your air supply requirements..